Instructor-Led Blockchain for Business
Intenstive Short Course
Blockchain is one of the emerging technologies that will underpin the age of digital transformation. Start your career in blockchain and learn the fundamentals.
Introduction to Applied Blockchain
Blockchain Terminology
Fundamentals of Applied Blockchain Concepts
How to Develop Applied Blockchain Business Plan
Functional/ Non-functional Requirement Scope
How Smart Contracts are Utilised on the Blockchain
Understand Blockchain Framework Operations Strategy
Learn the Interoperability Framework Analysis
Why you should study Blockchain?
Lead the way by providing Blockchain-based
#1 most needed job skill of 2020, on Linkedin
Provide Solutions to Businesses and Enterprises
Become a Blockchain Strategist, Consultant or Educator
Recently added to the Skilled Migration Occupation List for Australian Immigration
Gartner the world's leading research and advisory company stated that blockchain technology will create more than $176 billion dollars worth of business value by 2025 and $3.1 trillion by 2030
Is the Course Technical? Do I Need to Know How to Code?
---
Our courses are non-technical. They focus on the strategic planning of implementing blockchain-based solutions and the management of blockchain operations. No technical coding skills are required.
---
What is the Delivery method and Course Duration?
---
The Intensive 6-week course is composed of 2 self-study video modules and 5 live Instructor-led live training modules. This program includes a user-friendly learning management system (LMS)* that hosts all of the learning resources, videos and learner guides. Course Delivery: 2 x Hours of Self-Study Video Content 5 x 1-Hour Live, Virtual Instructor-Led Sessions (Scheduled Weekly) 10 x hours of Self-Study Learning and Research Project Documentation for Certification Email Support (Support for Deliverable Submissions) *Access: 6-Months unrestricted access to the learning management system and course resources.
---
Who are the Instructors?
---
The intensive short course is hosted by one of Blockchain Collective's qualified Blockchain Trainers. Each trainer has completed all 10 units of the Advanced Diploma of Applied Blockchain, holds a Vocational Training and Assessor Qualification and has been selected for their ability to communicate, maintain high standards and extensive experience in business and consulting.
---
What sets this course apart from others?
---
What sets this course apart? Blockchain Collective is the leading accredited Blockchain, education provider. The contents of this course and its assessments are aligned with components of the ASQA accredited course. Training is conducted by a fully Qualified blockchain Trainers who have met or exceeded measurable benchmark standards. Additionally, the course is designed to provide a preview into the world of Applied blockchain and a glimpse into the accredited course, with assessment tasks of this course aligning with the Advanced Diploma of Applied Blockchain. This gives participants a practical advantage when continuing their studies into either of the Diploma or Advanced Diploma Qualifications.
---
What will I learn
---
The course is pragmatic and designed around a project-based assessment task. The learning materials and resources are structured formatively to establish strong foundational knowledge and progressively layer a deeper understanding of Blockchain technology, you will learn: Introduction to Applied Blockchain Terminology Fundamentals of Applied Blockchain Concepts Applied Blockchain Business Plan Development Functional / Non-Functional Requirements Scope Utilise Smart Contracts on the Blockchain Blockchain Framework Operations Strategy Systems(s) Interoperability Framework Analysis
---
What is the Cost?
---
The 6-week Instructor lead Intensive short course is only $1897
---
Why Study Blockchain?
---
Blockchain, as an emerging technologies industry, is experiencing rapid growth. AI, IoT and Big Data, when integrated with blockchain creates entirely new opportunities and allows people to reimagine business from the ground up. Gaining career-level skills in blockchain will position you well to take advantage of the digital transformation that is happening across the world. McKinsey Global Institute predicts 800 million jobs will be lost by 2030 as technology advances and the world gets more and more automated.
---
Do I get a Certification?
---
You will receive a Certificate of Completion issued by Blockchain Collective upon completion of the intensive program and assessment tasks.
---
What Industries are Using Blockchain?
---
Distributed ledger technology can is being used across a wide range of industries such as: Fintech, Supply chain, Finance, Agriculture, Health care, Governments, Entertainment, Real estate, Travel, E-commerce, Insurance, Legal, Digital Identity, and Many More.
---
What is Blockchain
---
Blockchain is a distributed digital ledger technology, records stored on the blockchain are immutable which provide transparency and trust in the network. This rapidly growing emerging technology is changing the way we do business. To learn more watch this video.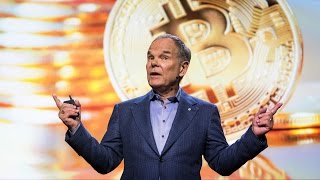 ---
---
"Career Changing Opportunity"
"Blockchain Collective has provided me with an opportunity to learn about Applied Blockchain and change my career to become a trainer and consultant in the blockchain space!"
"Enjoyed the Q&A with Instructor"
"I loved taking the 6-week short intensive course! Lots of relevant info packed in and the instructor was very helpful and understood how to explain a complicated subject. Highly recommend these guys!"
"Studying as an International Student"
"Currently studying the advanced diploma of applied blockchain as an international student and very much enjoying it. The course is well laid out and the lessons are incredibly interesting. Highly recommend it!!"
Sunshine Coast, Australia